Interim Senior Pastor, Rev. Kristin Galle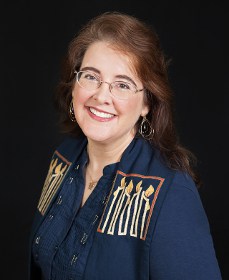 Rev. Kristin Galle began as Interim Senior Pastor on October 2nd, World Communion Sunday. She has just completed an interim call with Plymouth United Church, UCC in Spring.  As an interim minister, she works with churches  during times of transition as they prepare to call their next installed minister. She has served congregations with the PC(USA), Disciples of Christ and Lutherans (ELCA).  She holds a B.A. in Religion and Literature from St. Edward's University in Austin, an M.Div. from Austin Presbyterian Theological Seminary and is pursuing a Doctor of Ministry degree at Brite Divinity School in Ft. Worth. She spent a January term studying with the World Council of Churches in Geneva, Switzerland and loves inter-faith dialogue. She is married to Dr. Brent Hampton, pastor of Brenham Presbyterian Church. They have three daughters. Kristin loves wildflowers, cooking, games, travel, music and movies.
Designated Associate Pastor, Rev. Kristi Click

Kristi Click grew up in Dallas, TX. As a lifelong member of NorthPark Presbyterian Church, Kristi grew up attending youth group and taking part in local and nation-wide mission trips. Unbeknownst to Kristi, these experiences would prove to be very influential in her call. It was also during this time that Kristi felt seminary was in her future. Kristi also grew up attending Mo Ranch summer camp. When high school graduation rolled around and it came time to choose a University, her love of the Texas hill country took her to Schreiner University where she double majored in Psychology and Religion and was heavily involved in student government and Campus Ministry. In the fall of 2009, Kristi began her studies at Austin Seminary and during that time, she took a year off to serve a year in the highlands of Guatemala as a Young Adult Volunteer (a PCUSA program through Presbyterian World Mission). As a result of her experiences as a Young Adult Volunteer, she discerned that she is called to community outreach and mission. And so, while in Guatemala, she applied to The University of Texas For a Masters of Science in Social Work. When she returned stateside in the fall of 2012, she began her studies there concurrently with her Divinity degree. At Austin Seminary's graduation this May, Kristi celebrated a centennial celebration- as her great-grandfather graduated from the exact same institution in 1914 prior to serving over 20 years as pastor of First Presbyterian Church of Lubbock. In addition, Kristi was surprised to be chosen by the Austin Seminary faculty to receive the Hendrick-Smith Award for Mission and Evangelism, an award given to a particular graduate whose life direction is focused on evangelism and mission in this country or overseas. Kristi feels that her call is one which empowers a congregation to proclaim the Good News of Christ and equip the Church for concern and service to the life of the human community.
Director of Music, Gabe Perez

Gabe Perez is from the Houston area and received his BA in Vocal Performance from Sam Houston State University. In addition to being the Music Director at Spring Branch, he teaches choir at Northbrook High School, and sings with the Houston Grand Opera. He also gives private lessons. In 2000, Mr. Perez moved to New York City to pursue a singing career as well as teach music throughout the New York area. While in New York he sang with Connecticut Opera Alliance and performed the role of Alfredo in Die Fledermaus with the Danbury Symphony.  Mr. Perez was also accepted into the Caramoor Opera Festival in Katonah. Mr. Perez belongs to TCDA and TMEA and is listed in Who's Who Among American High School Teachers as well as Who's Who Among American Classical Musicians.  Click here, to make hymn and special music requests.
Organist, Eanju Lee
Born and raised in Korea, Dr. Ean Ju Lee-Davis received a Bachelor of Music in Piano Performance from Myong-Ji University, Seoul Korea (Valedictorian), a Masters of Music in Piano Solo Performance from the University of Texas at Austin, and a Doctorate in Musical Arts in Piano Performance, With Emphasis in Collaborative Arts from the Moores School of Music at the University of Houston. She has served as Staff Accompanist both at the University of St. Thomas and the University of Houston. For the past several years, Dr. Ean Ju Lee-Davis was Visiting Assistant Professor at the University of Houston.
Business Administrator, Jorida Vakiari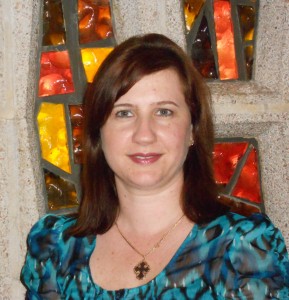 Jorida earned her BS in Economics in 2000. She has over ten years of experience in accounting, financial planning, analysis and banking.Ms.Vakiari has worked among others, as Advisor/Accountant Manager at Crescent Real Estate LLC, Personal Banker at IBC BANK, etc. Jorida performs all duties as business administrator, accountant and newsletter editor. With her smile, devotion and good communication skills, she is happy to help with any enquiries. Her inspiration is serving One by serving many. To contact Jorida by e-mail, jorida.vakiari@springbranchpres.org, or contact her at 713-464-7659.
Office Assistant, Shelley Broussard
As our Office Assistant, Shelley's voice will be the one greeting you with your questions.  If she doesn't know the answer, she'll direct you to the right person.  To contact Shelley by e-mail, simply email her:  secretary@springbranchpres.org.  And as always feel free to give her a call at the Office: 713-464-7659.