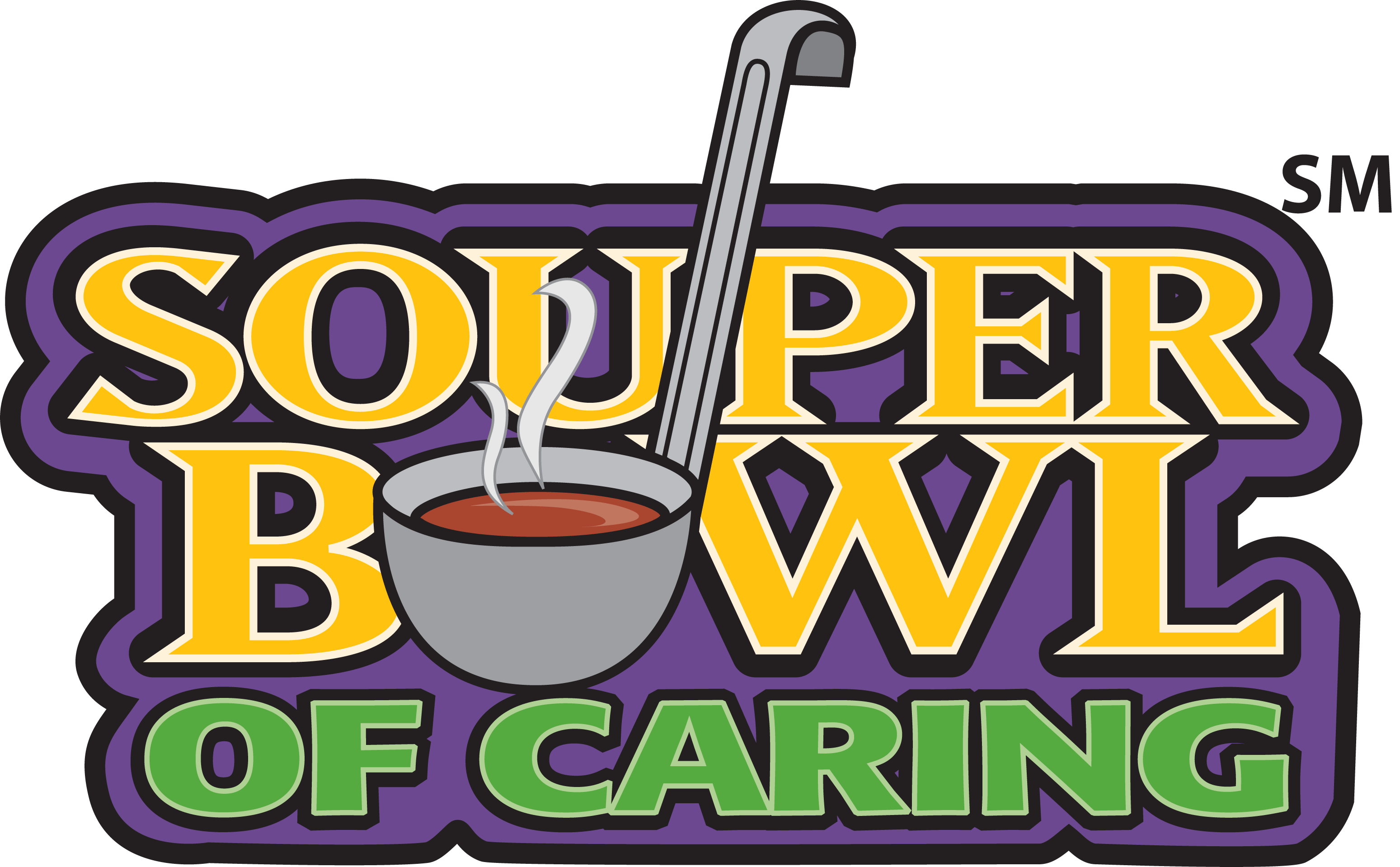 This Sunday we will once again be holding soup pots at the doors of our Sanctuary at the end of the Worship Service for a dollar or canned food or more. All donations will go to Fairhaven Food Pantry, which supports the hungry in the Spring Branch area.
"Lord, as we enjoy the Super Bowl football game, help us be mindful of those who are without a bowl of soup to eat."
On Super Bowl Sunday in 1990, the above simple prayer inspired a Presbyterian youth group to create a fun, yet meaningful way to fight hunger and reach out to those in need. The young people invited their friends at twenty-one other churches to join them in collecting donations in soup pots. The collaborative effort that first year raised $5,700, and the youth donated every penny to local charities.
Today, Souper Bowl of Caring is a movement of individuals, congregations, schools, scouts, and NFL Teams caring for others on Super Bowl weekend. More than $90 million has been generated, and 100% of all donations go directly to food banks, soup kitchens and other charities across the country.
Souper Bowl of Caring brings people together to help those in need across the country, while transforming the time around the Super Bowl into the nation's largest celebration of giving and serving. Now more than 10,000 groups and about 250,000 youth participate across the U.S.
Remember, we can make a big difference when we all come together.
Jesus' words: "I was hungry and you gave me food, thirsty and you gave me drink….whenever you did this for one of the least of these followers of mine, you did it for me!"

Share this post: